Addison Park District – Fall Events
FISHING DERBY
Sunday, Sept 17, 2017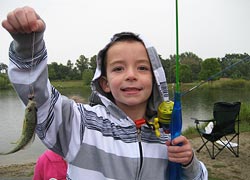 Starts at 9:00 a.m.
The Addison Park District in cooperation with the Forest Preserve District of DuPage County invite you to this annual event held at Wood Dale Grove Forest Preserve's Grove Lake. The pond is stocked with largemouth bass, bluegill, crappie, channel catfish, rainbow trout and sunfish. There is a participation fee for this event and bait and goody bags will be provided. An awards ceremony will take place following the event at 11:15 a.m. Pre-registration is recommended.
FALL PARK PRIDE at
Army Trail Nature Center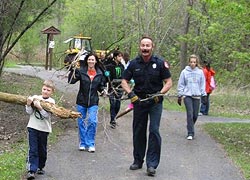 Sept. 23, 2017
9:30 a.m.-11:30 a.m.
Roll up your sleeves and join us at Army Trail Nature Center to participate in public stewardship by pulling invasive weeds, planting trees, removing trash – and having fun getting back to nature. An appreciation cookout will be immediately following the event for all volunteers. Call to register your volunteer group: (630) 233-7275 option 2.
NEW! Family Night at
Army Trail Nature Center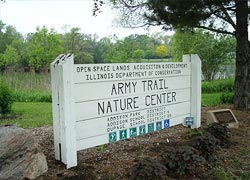 Friday, August 18, 2017
5:00 – 9:00 p.m.
Explore nature trails, enjoy hayrides, roast s'mores and stay for a movie in the park for our Family Night at Army Trail Nature Center. Hay rides will be available from 5:00-6:30 p.m. and the movie will start at 7:00 p.m. Admission to the movie is free and concessions will be available for purchase.
CANDY CARNIVAL:
now on FRIDAY!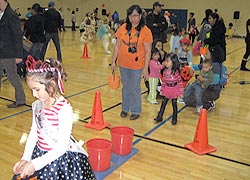 Friday, Oct. 27, 2017
5:30-7:00 p.m.
Kids 10 years of age and younger are invited for a night of Halloween fun at Centennial Gym. There are a variety of games to play with treats for prizes and each person will receive an extra treat for coming in costume! Children must be accompanied by an adult during this event. Admission is $5R/$7NR children 10 yrs. and younger when registered before Oct. 26. The cost at the door is $10R/$12NR for children. The Park District does not charge admission for adults to attend. Pre-registration is recommended.
Pumpkin Pitch
Saturday, Nov 4, 2017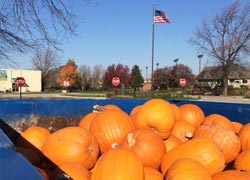 10:00 a.m. – 1:00 p.m.
Pumpkins and jack-o-lanterns make great Halloween decorations, but what do you do when good pumpkins go bad? We've teamed up with SCARCE for our inaugural Pumpkin Pitch event. Bring your "expired" pumpkins to Links & Tees parking lot on Sat. Nov. 4 between 10 a.m. – 1 p.m. to pitch them into a special bin for pumpkin recycling/composting. Pitch in for a good cause!
TURKEY TROT:

Saturday, Nov. 18, 2017
at Centennial Park
8:00 a.m. Timed, 5-K Race
8:45 a.m. Kids' 1-mile Race
Celebrate Thanksgiving early this year by running the Turkey Trot on the Saturday before the holiday. The new route will go through Centennial Park and on neighborhood streets. To preview the route, click here. Hoodies will be given to the first 150 people who register. 1st, 2nd and 3rd place medals will be awarded to the top male and female finishers of each age bracket for both the Turkey Trot and Kids' race. Pre-registration is encouraged and available online at active.com for $25 per participant. Event-day registration will begin at 7:00 a.m. This event is sponsored by Athletico, 1st Family Dental, Oxford Bank, Quality Fabricators, Sunrise Electric, and John Neri Construction Company.  
For 2016 race results, please click on the link below: