Addison Park District – Spring Events
Easter Egg Hunt
and Pancake Breakfast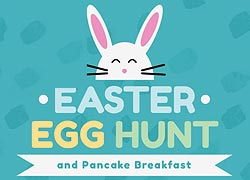 Saturday, April 13
Community Park
This year enjoy not only the Easter Egg Hunt, but also stay and have breakfast with the Easter Bunny! The Addison Park District, in conjunction with the Addison Kiwanis Club, is having a pancake breakfast. As always, the Easter Egg Hunt is free to all participants 10 &
under. The pancake breakfast will begin at 8:00 a.m. and concludes at 11:30 a.m. The breakfast is all-you-can-eat pancakes, sausage, milk, orange juice and coffee. Donations to the Addison Kiwanis Club accepted at the door. Pictures of your child with the Easter Bunny are available between 8:30 – 10:00 a.m. Be sure to arrive early as the Easter Egg Hunt begins promptly at 10:30 a.m. and ends minutes later!
Flick and Float – HOP (PG)

TBD
Centennial Rec Center
Enjoy watching a movie at the pool! Movies will begin at 6:30 but patrons will be allowed to reserve their spot at 8 p.m. Children must remain silent during the movie. The film beign featured is HOP rated (PG).
Anything on Wheels Sale

TBD
Centennial Rec Center
List your asking price on each item for sale. Drop your items off at the Centennial Recreation Center between 8:30-9:30 a.m. the day of the event. Park District staff will
provide price tags and co-op the sale. You will receive 80% of the selling price for each of your sold items. All unsold items must be picked up the same day by 11:45 a.m.
Indoor Yard Sale

Saturday, March 30
9:00 a.m – 1 p.m.
Centennial Rec Center
You'll find bargains galore at this fast-growing, treasure-filled sale! Concessions will be available for purchase during the sale. Sellers must pre-register and be present at the table the entire time. VENDORS are NOT allowed. Tables are bundled with a space and not sold separately
Youth Obstacle 
Course Race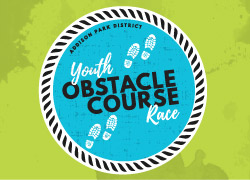 Saturday, April 27
Centennial Park
Adventurous youth racers will navigate their way through fun and challenging obstacles on the trail and sports fields of Centennial Park. The race is held completely within Centennial Park so there are no street crossings. 10-13 natural and man-made obstacles will challenge racers physically and mentally. All participants will receive a t-shirt, medal, goodie bag and bragging rights for conquering the course.
Cold-Blooded Creatures
Animal Show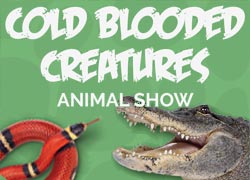 TBD
Community Rec Center
Are you ready to see alligators, snakes, lizards and tortoises? Explore the world of reptiles with the guidance of Jim Nesci and his Cold Blooded Creatures Animal Show. Learn the proper way to handle the animals, conserve and protect reptiles and the environment. Make sure to get a close look at the star of the show, Bubba, the 8-foot-long alligator! This is a hands-on show and the audience gets the special opportunity to interact with all of Jim's creatures, at Community Rec Center.