Addison Park District – Summer Events
PARK PRIDE
Saturday, May 12, 2018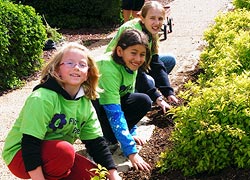 On-site paper shredding will be held from 10 a.m.-12 p.m. with an option to drop off between 9-10 a.m. It's time to roll up your sleeves and show your PARK PRIDE! Join hundreds of volunteers on Saturday, May 12 (9-12 pm) for a day spent preparing the parks for the season. All volunteers will be treated to an appreciation cookout in Community Park immediately following the event. Recycling Extravaganza will be held in Community Park's parking lot from 9 am – 12 pm. This is a drive-thru event so that you can drop off your wares at different stations. To volunteer call (630) 233-7275.
Accepted items:
• Crayons, musical instruments, Brita filters and pitchers, PUR filters, keys – house and car
• Electronics (anything that runs on batteries or has a cord)
• TVs and monitors: 20′-$25 recycling fee, 21′ and up- $35
• Bicycles (working and non-working)
• Eye glasses & hearing aids
• Paper shredding (5 box limit)
• Books
• Records
• Keys
• Musical Instruments
MOVIE IN THE PARK SERIES
Monday, June 18, July 16, August 13- starting at dusk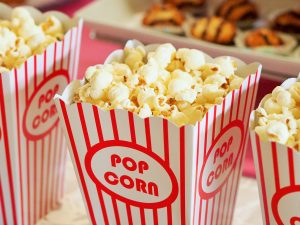 Bring a blanket or lawn chairs for the family and enjoy watching a movie on the big screen in Community Park. The Movie in the Park Series is FREE and the Addison Park District will have concessions available to purchase. All movies will begin at dusk the day of the event. In case of inclement weather, the movie will be moved inside the gymnasium.
June 18- Coco
July 16- Ratatouille
August 13- The Little Rascals
TOUCH-A-TRUCK
Saturday, August 4 from 10:00 a.m. – 12:00 p.m.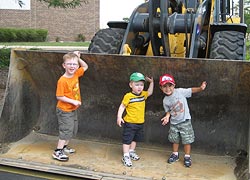 …and KIDS' TOYS &
OUTDOOR GARAGE SALE
This is a great opportunity to sit in the driver's seat of several big trucks, including a fire truck, police car, tractor, school bus and many others! Kids will have the opportunity to ask Addison Police and Fire Department personnel questions. This event is FREE for the entire family. The Kids Toys and Outdoor Garage Sale is at the same time and both events take place in Centennial Park.
BUILD a BOAT Contest
Saturday, August 11  starting at 12:00 p.m.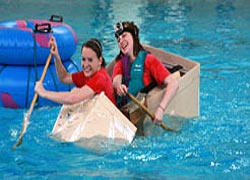 Centennial Rec Center Pool
In honor of National Coast Guard Day, we are challenging you to design and build a human-powered cardboard boat capable of racing 50 yards. All boats are to be designed and built prior to the day of the race. Boats may be powered by canoe or kayak paddles or muscle power! Boats are to be constructed of cardboard and duct tape. 
FLICK N' FLOAT
Friday, June 8, July 6, August 3- starting at 6:30 p.m.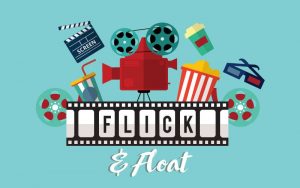 Bring your favorite floaty and a towel and enjoy watching a movie on a big
screen at the indoor pool. All movies will begin at 6:30 p.m.
Members Free, Non-Members $2
June 8- Moana
July 6- Jaws
August 3- Lilo & Stitch