Addison Park District – Winter Events
These event dates and times are tentative and subject to change based on COVID-19 concerns. Please call  630-233-7275 for updated information.
cancelled – POLAR EXPRESS
Storytime Train
Saturday, Dec. 12 & Sunday, Dec. 13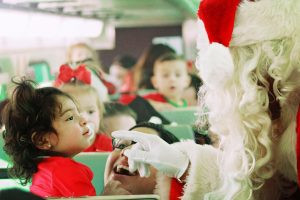 Experience the magic of the Polar Express, the classic children's book by Chris Van Allsburg. The Polar Express comes to life when the train departs the Itasca Metra Station for a journey to the "North Pole." Enjoy chocolate milk and cookies while listening to the magical story. Watch the joy on the children's faces as we stop at the North Pole and pick Santa Claus up! Make this a family holiday tradition! Call today to make your reservations. Space is limited to those who truly believe in the spirit of Christmas!
cancelled – BREAKFAST with SANTA
Saturday, Dec. 19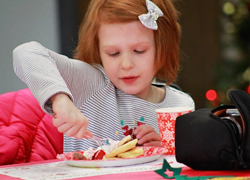 He's making a list and checking it twice – have breakfast with Santa to tell him that you've been nice! Children of all ages are invited to this holiday celebration at Community Rec Center featuring reindeer games and crafts with breakfast. Each child will have an opportunity to sit on Santa's lap to share their wish list. Don't forget to bring a camera to capture the moment. Tickets will not be available at the door – pre-registration is required.