Youth & High School Sports Leagues
The Addison Park District offers a number of youth leagues, including but not limited to youth soccer and youth basketball.
For information on our sports leagues contact Joe Patterson, Athletic Supervisor at (630) 656-6202 or  jpatterson@addisonparks.org
Addison Park District's youth soccer players can now order uniforms online at Eurosportsgear's virtual store. To visit the online store, click HERE.
IMPORTANT
Sports League Downloads

* Code of Ethics
* HEADS UP to Youth Sports – concussion information from the CDC

Athletic Supervisor Contact:
Joe Patterson –  (630) 656-6202
 jpatterson@addisonparks.org

Spring Soccer League Dates:
April 21 – June 16
Register by: 
March 25, 2018
Any registration taken after 3/25
will have $10 added to the fee.
Schedules:
View Game Schedules Here
Field Layout 

Practice Schedule 

Picture Day Schedule 

Registration Form 

Field Locations

Standings: TBD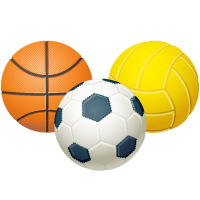 Soccer
Soccer Shots Youth Soccer 2-7 years
Super Soccer Stars Premier Development U6-U14
Super Soccer Stars 2-8 years
Jr. Soccer 3-7 years
Basketball
Serve City Basketball Skills Training 7-14 years
Jr. Basketball 3-5 years
Basketball Skills Level 1&2 6-12 years
Baseball
Baseball Skills 7-10 years
Jr. T-ball 3-7 years