Addison All Star Summer Camp
June – August 12, 2022
Location: Community Recreation Center, 120 E. Oak Street, Addison, IL. Phone: (630) 233-7275
The Summer Camp program is designed to serve children preschool to 8th grade and helps them make new friends, build positive relationships, stay active and safe, while having fun.  Activities include: supervised hikes, playing sports, planting a children's garden, dance parties, and creating arts and crafts projects.  Enroll in a five day a week option or as little as two days a week. Sealed morning and afternoon snacks will be provided.  
Our All Star Summer Camp Program:
helps parents feel confident that their child is safe and active this summer.
provides flexibility with scheduling. 
Includes a Before and After Camp Care option (Mornings: between 7:00am to 9:00am and in the Afternoon between 4:00pm to 6:00pm.) *Times subject to change depending on demand. 
Age & Grade Levels:
Addison All Star Summer program is designed to serve children preschool to 8th grade.  The groups will be broken up based on the participant's age and school grade level.
Parent Information: 
Registration Information: Online, phone or in-person.
Request for schedule change, other than listed, must be approved. Limiting weekly participant total to maximum of 75. *Maximum number of participants subject to change depending on current IDPH and CDC guidelines.
Emergency Forms/Waivers: All forms are available for download on this page. Please print your own copies and drop-off on first day of attendance to the program. If unable to print at home we will have copies on-site to filled out and returned prior to leaving.
Program Time: 9:00A to 4:00PM.  Drop-off is no earlier than 9:00A with pick-up no later than 4:00P.
*If Before & After Camp Care is needed before 9:00A or later than 4:00P, you will be required to register for Before and/or After Camp Care. See information listed under the before care and after care.
Calendar/Schedule of Events: Parents will receive an email each week listing the activities that their child/children will participate in, such as art, dance, theme days, gardening, etc.
Cleaning and Safety Protocols: Your children are in good hands with our expanded safety measures. The health and safety of our families will be the top priority. We are adhering to the IDPH and CDC recommendations for preparedness and taking additional steps as needed such as small group ratio and sizes and limiting activities that do require close physical contact. Program staff and facility maintenance staff will comply with all IDPH and CDC disinfecting/cleaning protocols.
Participant Guidelines:
Gym shoes required for safety. Please apply sunscreen prior to drop off. *Guidelines subject to change.
What to bring to the Addison All Star Summer Camp:
Backpack with supplies needed for the day. Addison All Star Summer Camp staff may ask parents to send specific supplies depending on activities. 
Sealed water-bottle sent every day with participant.
Disposable lunch bag (brown paper bag) with lunch. No fridge available.
Addison All Star Summer will supply a sealed morning snack and afternoon snack.
Sunscreen and hand sanitizer. Please label and seal in plastic bag.
Hat or head wear for sun protection not required but suggested.
Facial mask is optional.  
Small blanket/towel for sitting on.
Activities:
Recreational Swim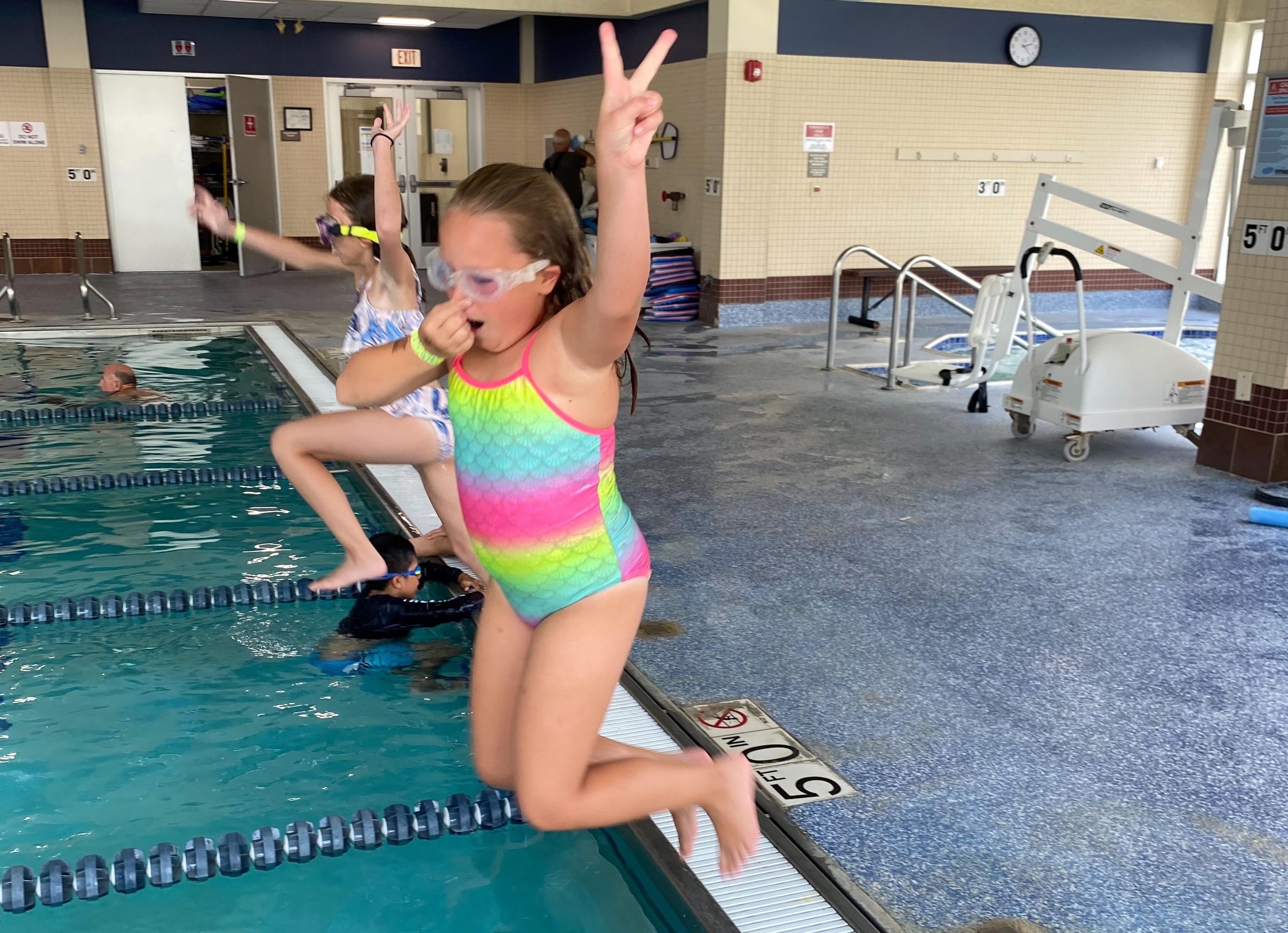 Children's Garden
Splash Pad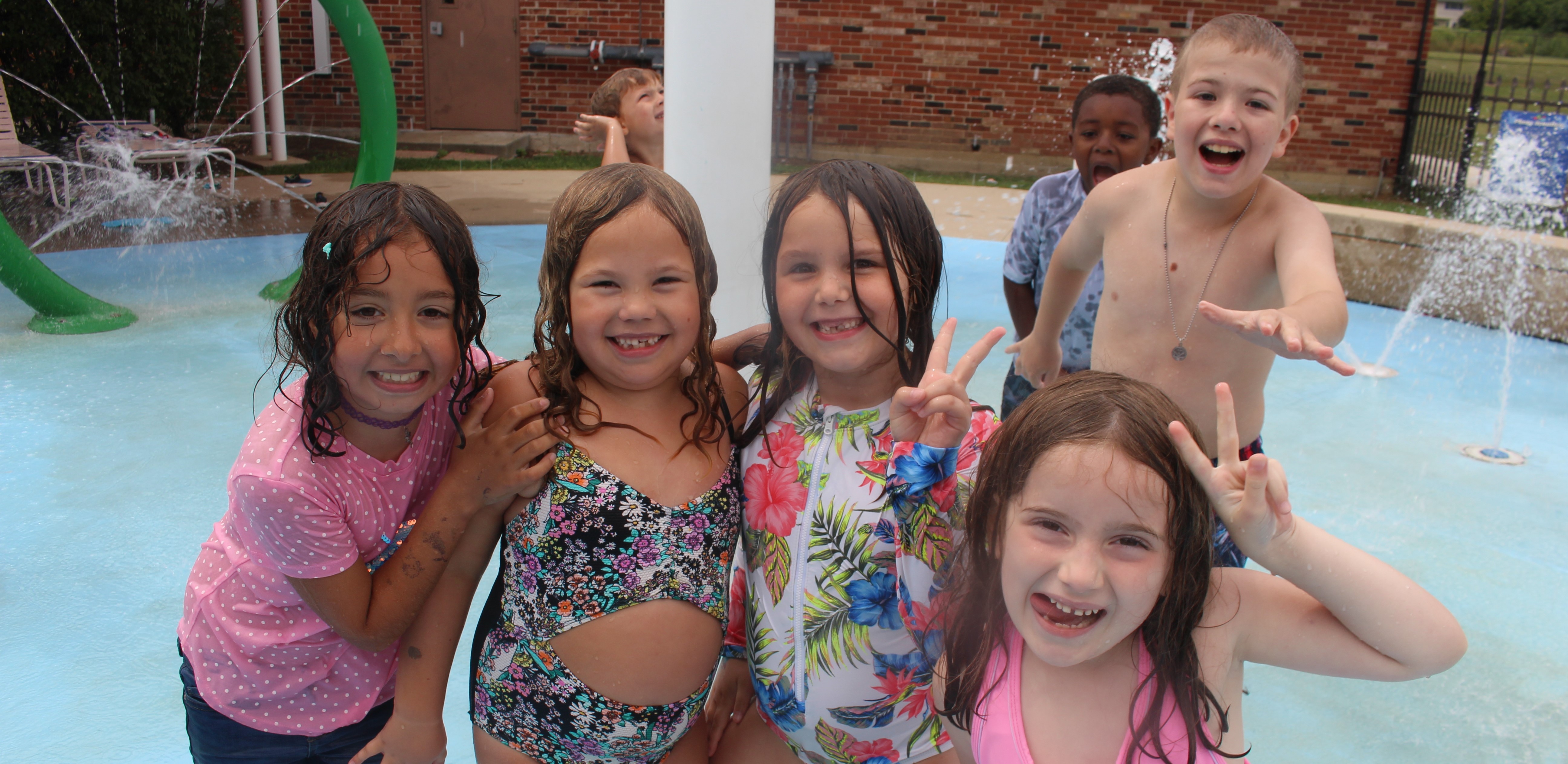 Field Trips 
There will be one field trip per week for all our Addison All Star Summer Camp participants! The field trips will be scheduled for every Wednesday during the 2022 day camp season. Field trips will be focused on outdoor attractions, nature preserves, zoos and parks in Addison and surrounding communities. Addison All Star Summer Camp will follow all IDPH and CDC guidelines while on off-site field trips.
Staff:
Addison All Star Summer Camp will be led by staff with backgrounds in education, child development, or recreation. All staff will adhere to all IDPH and CDC guidelines with safety being our top priority. All staff will have training focusing on health and safety standards, certified in CPR, first aid and child wellness, behavior management, and lastly program development for weekly activities.
Please see the Summer All Star Program download/forms section for paperwork that needs to be filled out at time of registration.
[/two_third]
Addison All Star Summer Camp Forms 

Emergency Form
Inhaler/Auto-Injector Form
Dispensing of Medication Form
Recreational Swim Form
Waiver & Emergency Consent Form