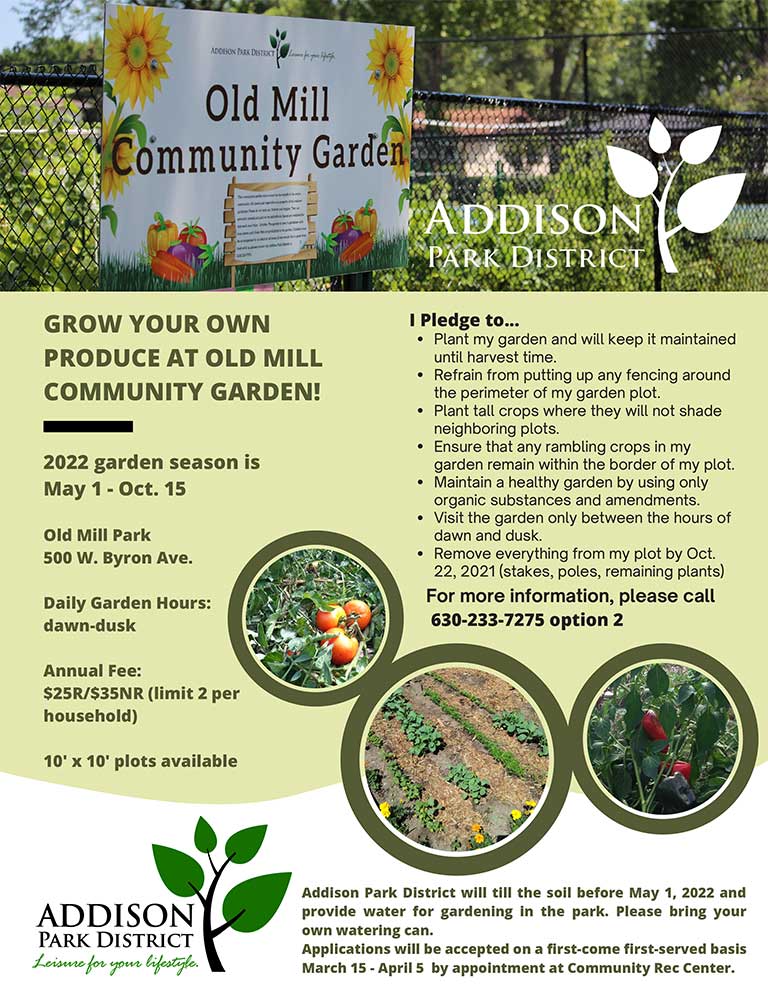 If you love garden-fresh produce but lack the space to plant a garden, plant with us!
10′ x 10′ plots are available in Old Mill Park, 500 W. Byron Ave.
The annual garden season is: May 1 – October 15
Daily garden hours are from dawn – dusk
Addison Park District will till the soil before the gardening season begins
Addison Park District will provide water for gardening in the park
Gardeners must bring their own watering can for watering
The annual fee per garden plot is $25R/$35 NR (limit 2 per household). If you are interested in gardening with us next summer, please contact us.
Applications will be accepted by appointment on a first-come-first-served basis starting March 15 at Community Rec Center, 120 E. Oak St.
For more information, please call (630) 233-7275, option 2.