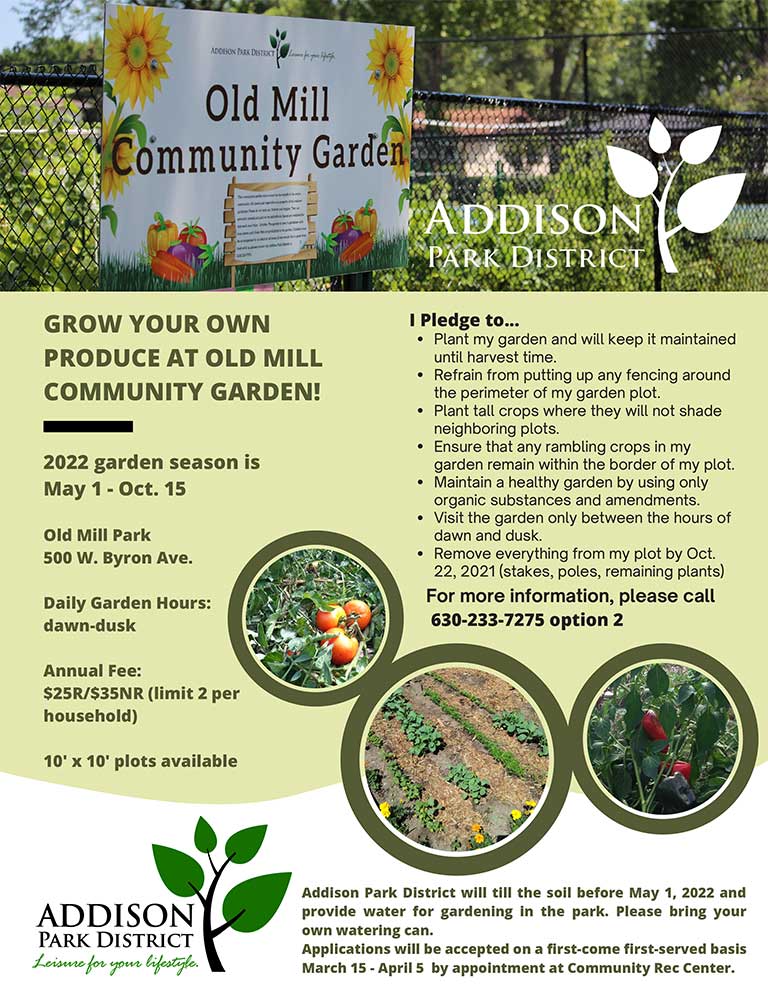 Come Plant With Us!
If you love garden-fresh produce but lack the space to plant a garden, then come plant with us!
10′ x 10′ plots are available in Old Mill Park, 500 W. Byron Ave.
The annual garden season is: May 1 – October 15
Daily garden hours are from dawn – dusk
Addison Park District will till the soil before the gardening season begins
Addison Park District will provide water for gardening in the park
Gardeners must bring their own watering can for watering
The annual fee per garden plot is $25R/$35 NR (limit 2 per household). If you are interested in gardening with us next summer, please contact us.
Applications will be accepted by appointment on a first-come-first-served basis starting March 15 at Community Rec Center, 120 E. Oak St.
Community Gardeners are asked to follow the pledge below…
I pledge to…
Plant my garden keep it maintained until harvest time.
Refrain from putting up any fencing around the perimeter of my garden plot.
Plant tall crops where they will not shade neighboring plots.
Ensure that any rambling crops in my garden remain within the border of my plot.
Maintain a healthy garden by using only organic substances and amendments.
Visit the garden only between the hours of dawn and dusk.
Remove everything from my plot by Oct. 22, 2022 (stakes, poles, remaining plants).
For more information, please call (630) 233-7275, option 2.
Benefits of Community Gardening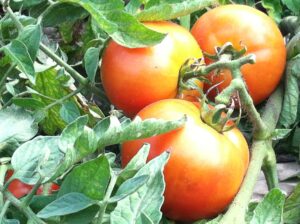 Improve dietary habits through education
Reduce risk of obesity and obesity-related diseases
Improve mental health and promote relaxation
Increase physical activity through garden maintenance