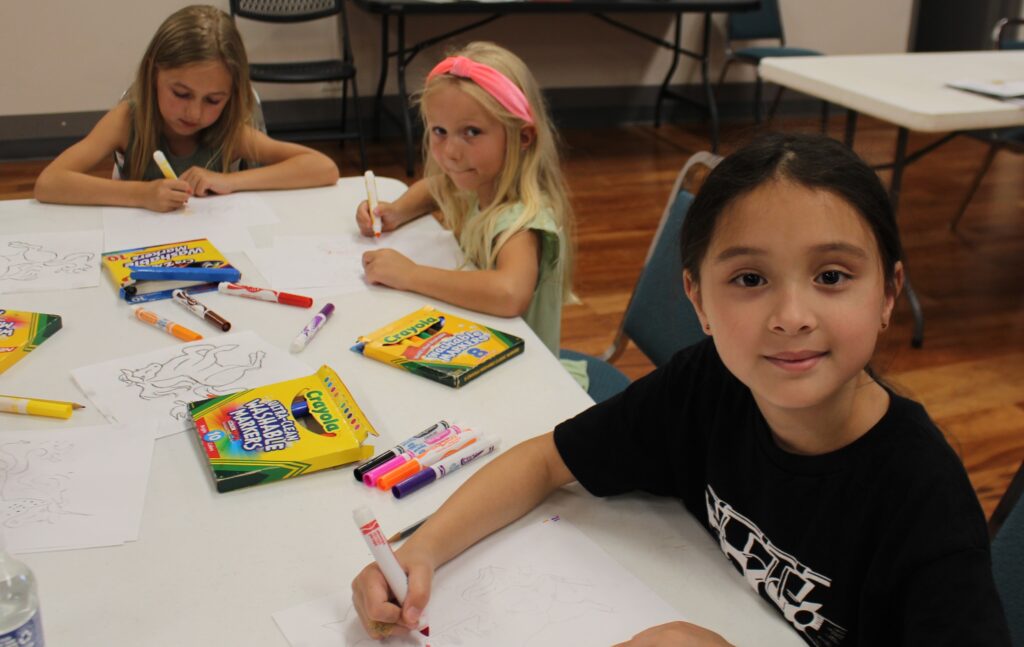 Art
For Fall 2022, two art classes are available in 2 sessions, which run September 13 – December 13, for both sessions. 
Watercolor and Colored Pencils is offered for ages 13+.  Washes of watercolor will be applied to the sketch, then details will be finished with colored pencil.  Picture references will be available, or bring your own.  Primacolor is teacher's choice of colored pencil, but bring what you already have, along with a 9X12″ inch watercolor pad or white sketch pad.  
Painting Animals & Landscapes in Acrylics is offered for ages 6 – 15.  Learn to paint animals in acrylics.  Animal references will be provided, or bring pictures of your pets to paint.  We will also work on painting landscapes.  Materials to bring to class: one 8 X 10 canvas (available at Dollar Tree) or canvas pad.  Paints and brushes will be available in class.  
For more information, please see the Art page in the Fall Activity Guide with the session dates, pricing and activity codes.  You can also contact Katherine Schmidt at (630) 656-6209, or by email at kschmidt@addisonparks.org