Art, Art!
Artist of all ages and levels of experience our invited to create a masterpiece in any of the art program class offerings. The Addison Park District offers quality art instruction for children and adults year-round.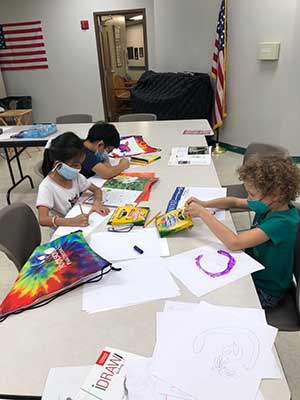 The art program class offering includes painting of acrylic, oil, or watercolor, sculpting with clay in experimental art and drawing for adult and child.
Art Program Class Offerings Experimental Art: Try something amazing and new each week with alcohol inks on upo-paper and tiles, scratchboard, air drying clay, print making and more. The 6-week visual art program participants will have opportunity to complete at least 6 art projects. All levels of artist welcome!
Supplies:
• List of supplies will be given to participants the first day of class due to the rotation of the experimental art projects. Acrylics, Oil, & Watercolor Painting: Immerse yourself in the world of painting using your choice of oils, acrylics, or watercolors.
Artists of all levels are welcome to explore the basic elements of design, color, and composition as they express themselves on canvas. You can stretch your imagination and create mixed media paintings by incorporating modeling paste, fiber, found objects and numerous other materials to give your painting dimension. Let the Picasso in you shine through.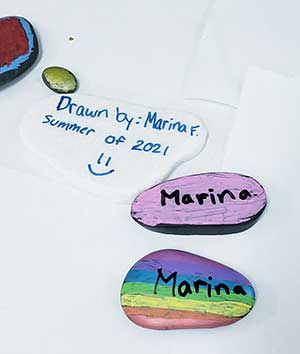 Supplies: • Canvas (Choice of 14×18 or 16×20) • Watercolor paper • Watercolor, acrylic or oil paints • Versatile paint brushes Adult Drawing w/ Colored Pencil: Learn about mixing and layering colors as well using a variety of pressures to create wonderful effects with colored pencil. Bring a set of 12 or more colored pencils, and a sketch pad. So portable you can take this to draw anywhere. Supplies: • Strathmore Toned Tan sketch paper pad – (choice of size, 5.5 in. x 8.5 in. or 9 in. x 12 in.)
• Prismacolor – 12 or 24 colored pencil set • Kneaded eraser • Plastic polymer eraser Children Drawing w/ Colored Pencil: Learn basic drawing fundamentals such as line, shading, perspective, and composition using ball point pen and #2 pencil. Bring a set of 12 or more colored pencils, and a sketch pad.
Discover the magic of being able to draw anything by identifying simple shapes. Supplies: • Strathmore Toned Tan sketch paper pad (9 in. x 12 in.) or White sketch pad • Prismacolor – 12 colored pencil set (if you have another brand, bring what you have) • Kneaded eraser • Plastic polymer eraser • Black ball point pen • #2 pencil